Pin It Now!
Do you remember these awesome quatrefoil lanterns from the Ballard Designs catalog?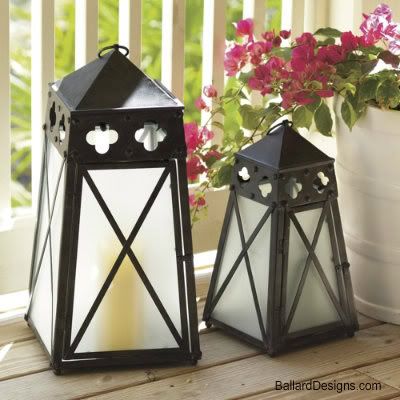 I love them. I want them. I can not afford them.
So I made my own.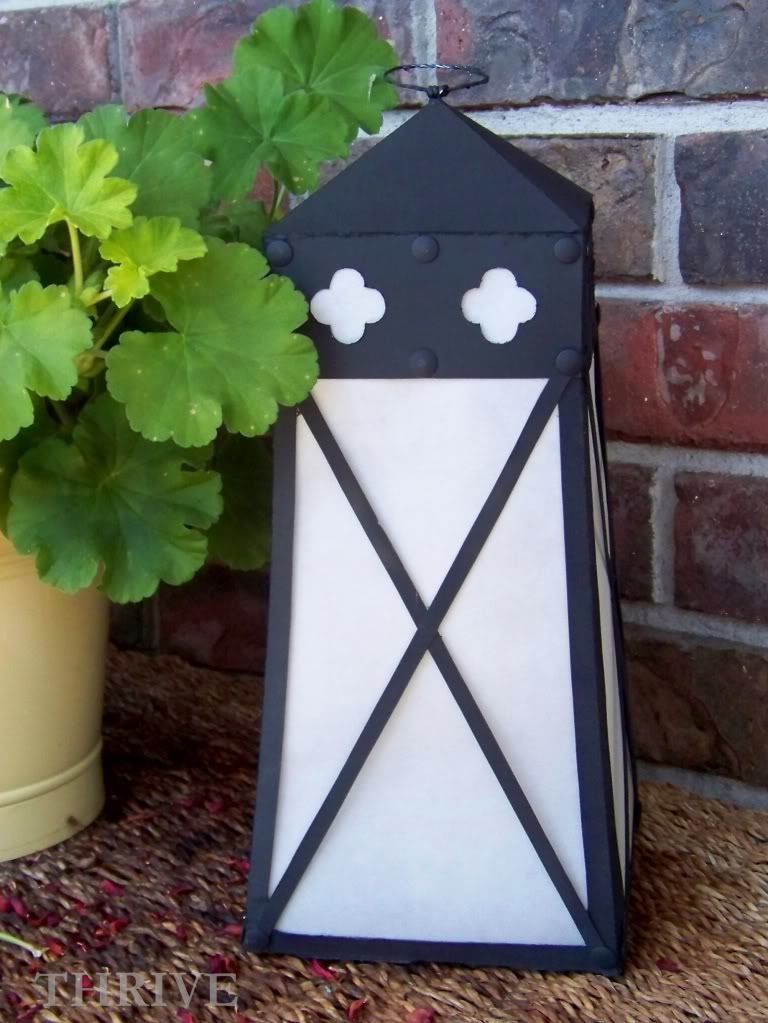 Ta-da!
Catalog-inspired quatrefoil lanterns straight from the cereal isle that look good day, dusk and night!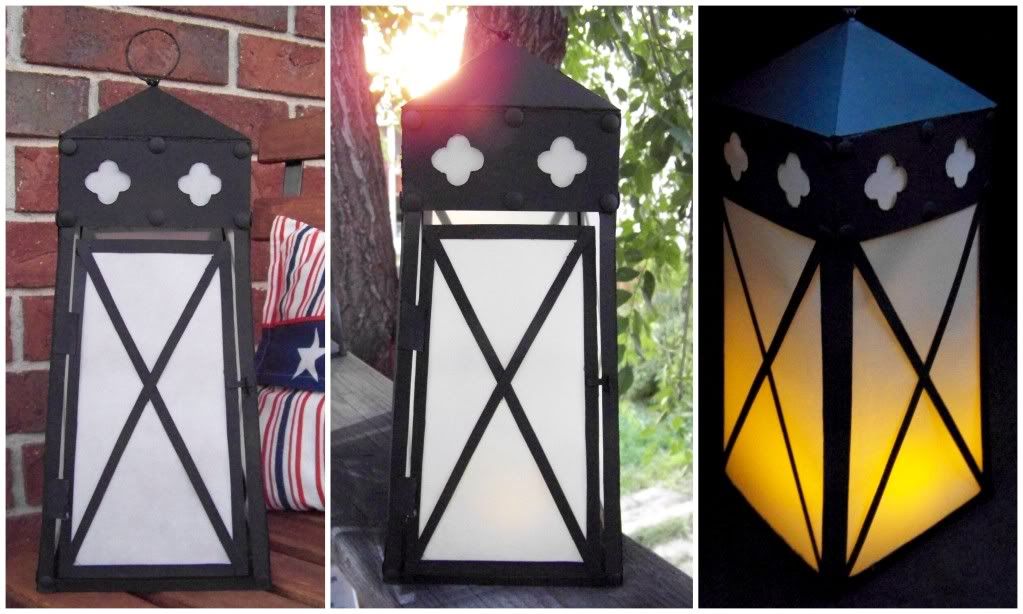 Really.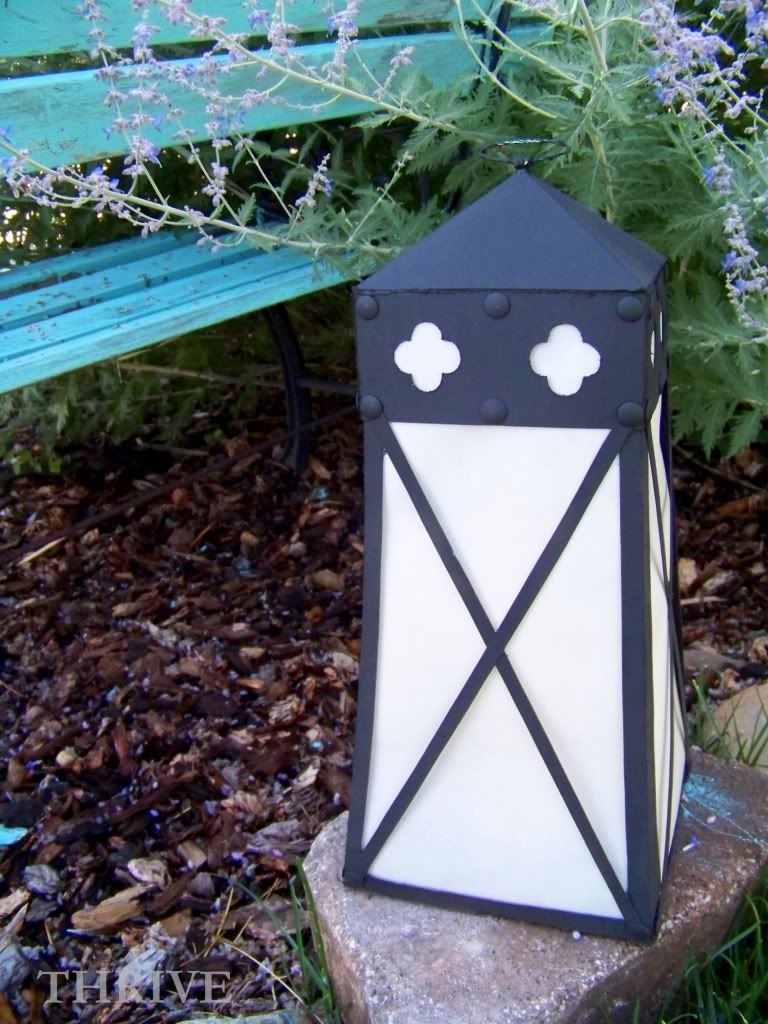 Want to make your own?
For each lantern you'll need: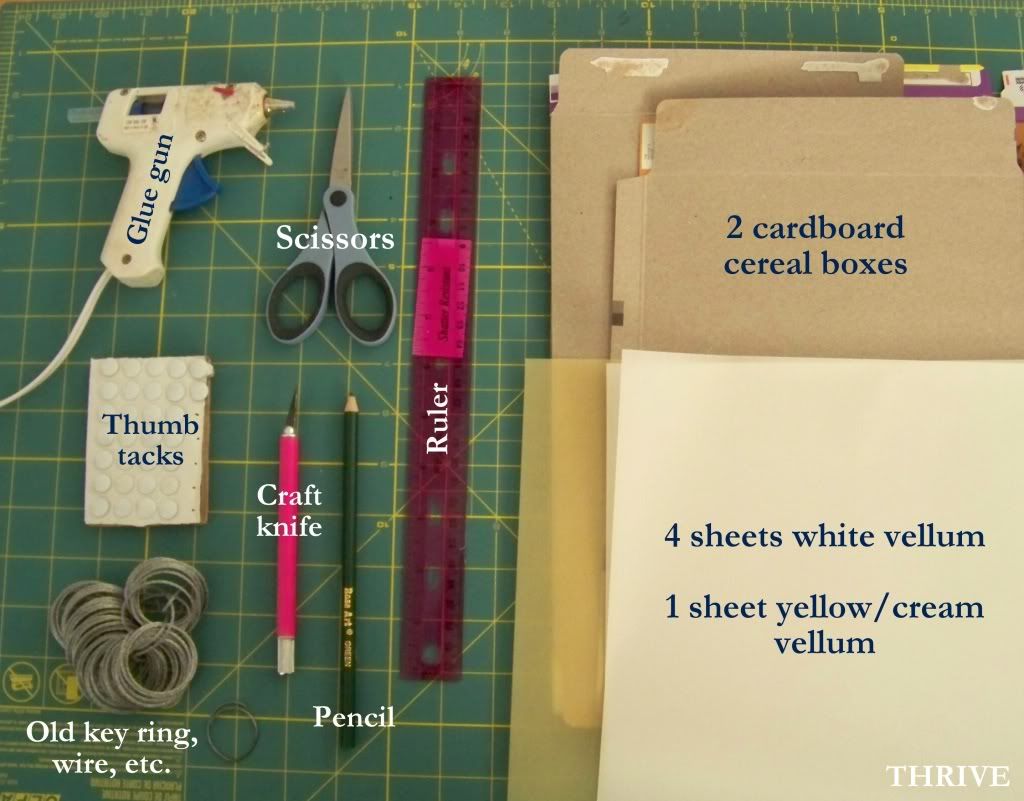 As always I hope you'll Rock-What-Ya-Got and adapt this project using items around your house to make this without a trip to the store.
And to make life easier, you can even download the pattern pieces I created HERE.
So do that first. (I'll wait.)
Trace, cut out and score all the lantern pieces according to the pattern instructions.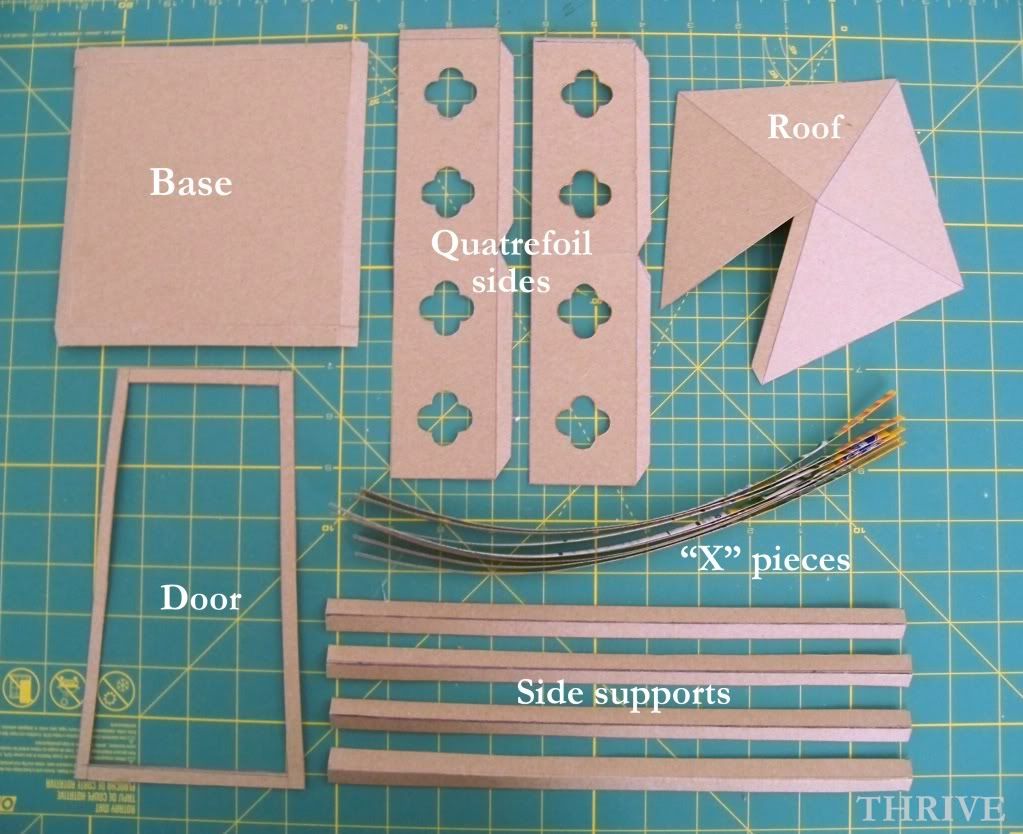 Glue the three main pieces together with hot glue:
… roof …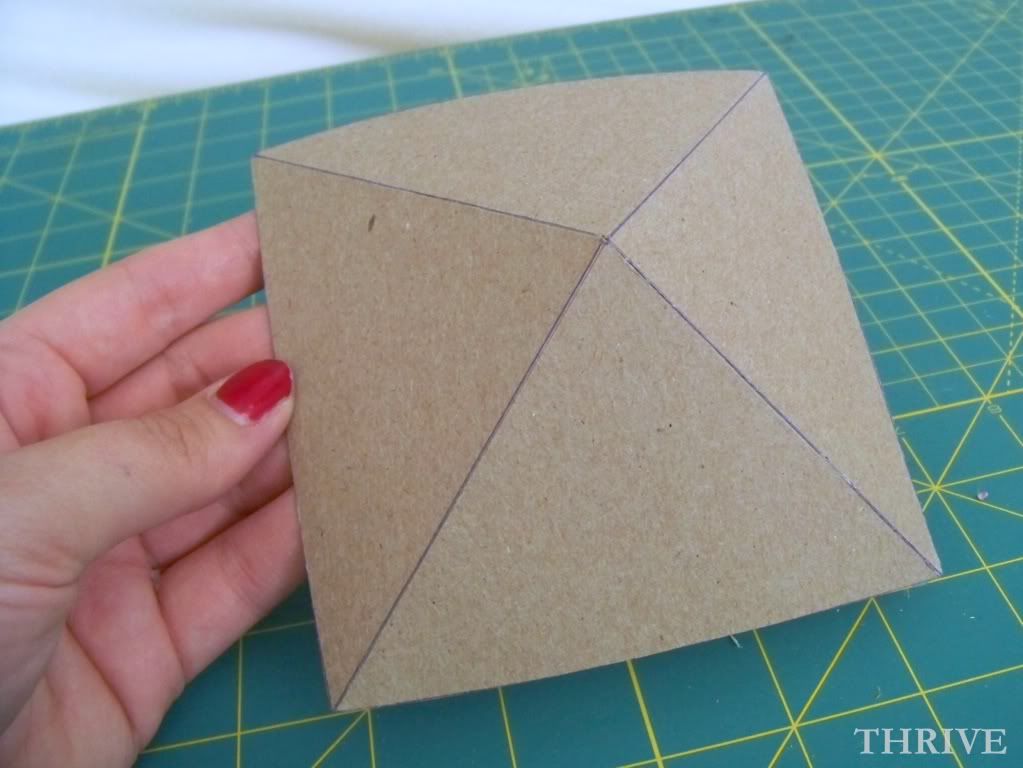 … quatrefoil side pieces …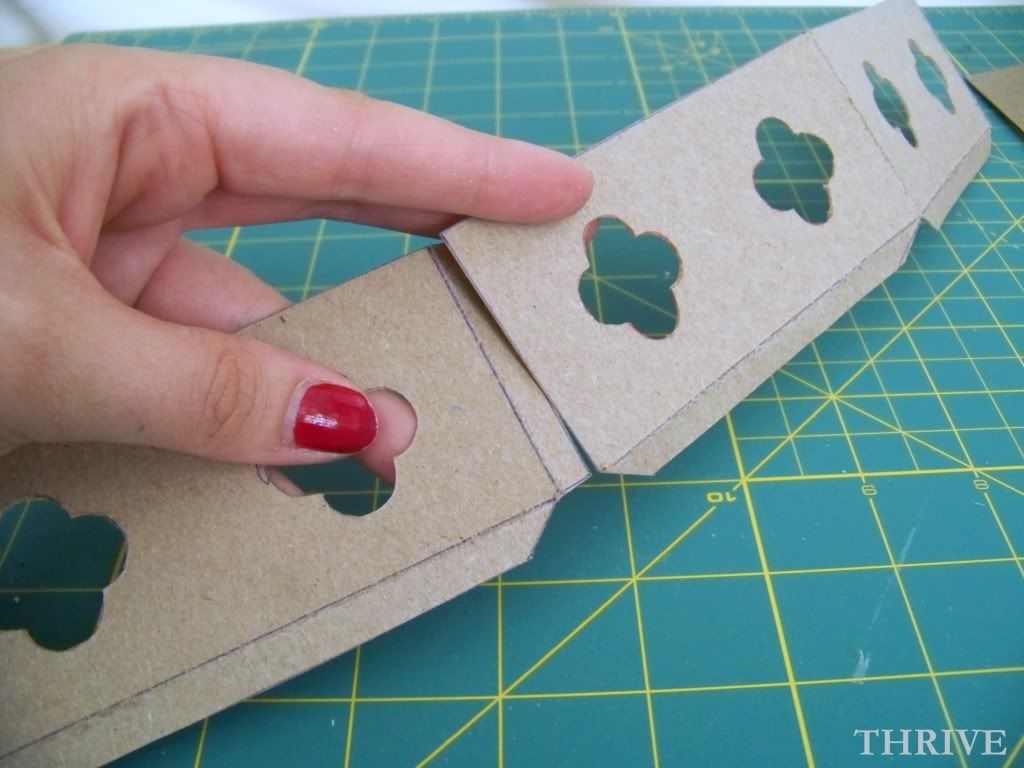 … and base.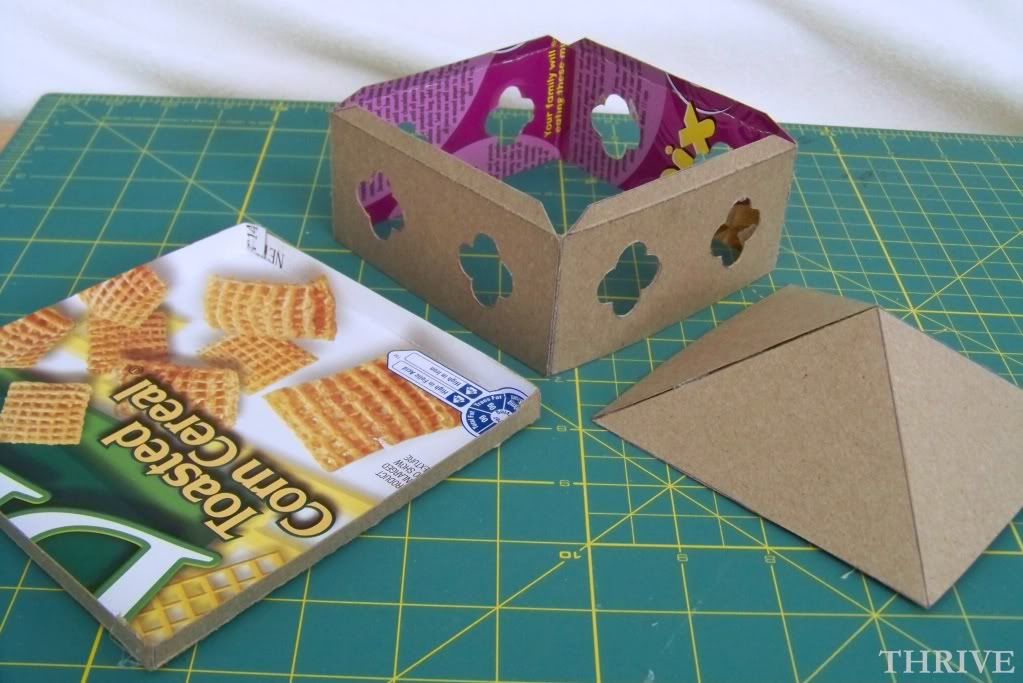 Attach the roof and quatrefoil pieces together with hot glue.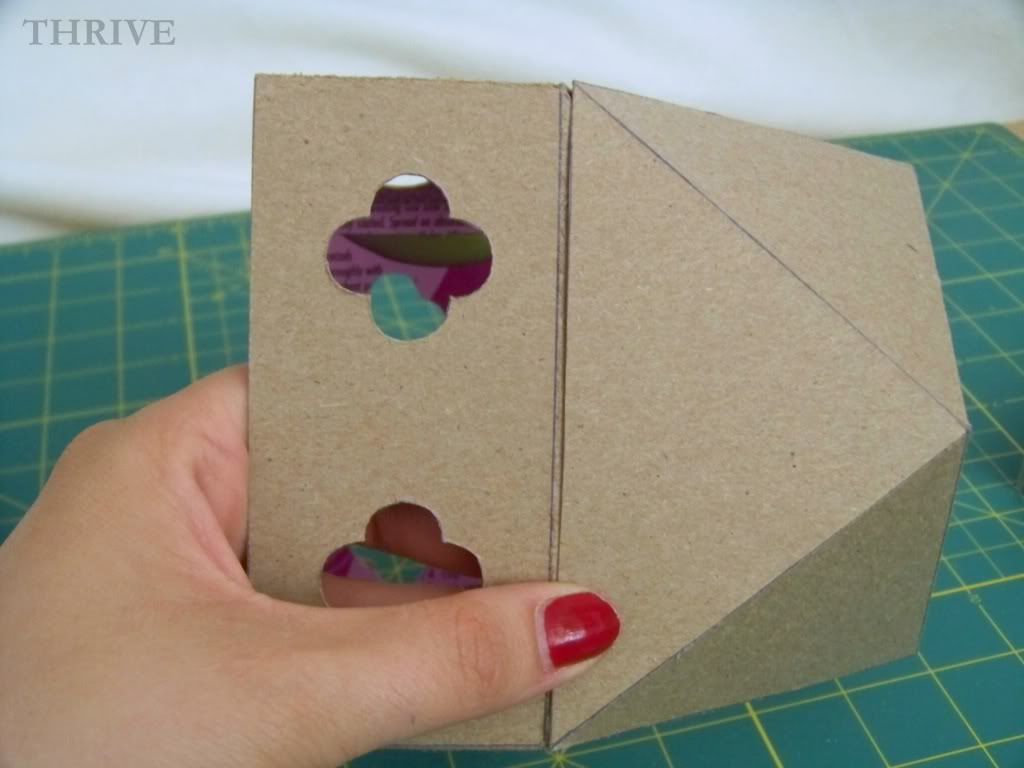 Mark a line 1/4" down on each side support pieces …
… and glue just the top 1/4" of each side support to the inside corners of the quatrefoil /roof piece.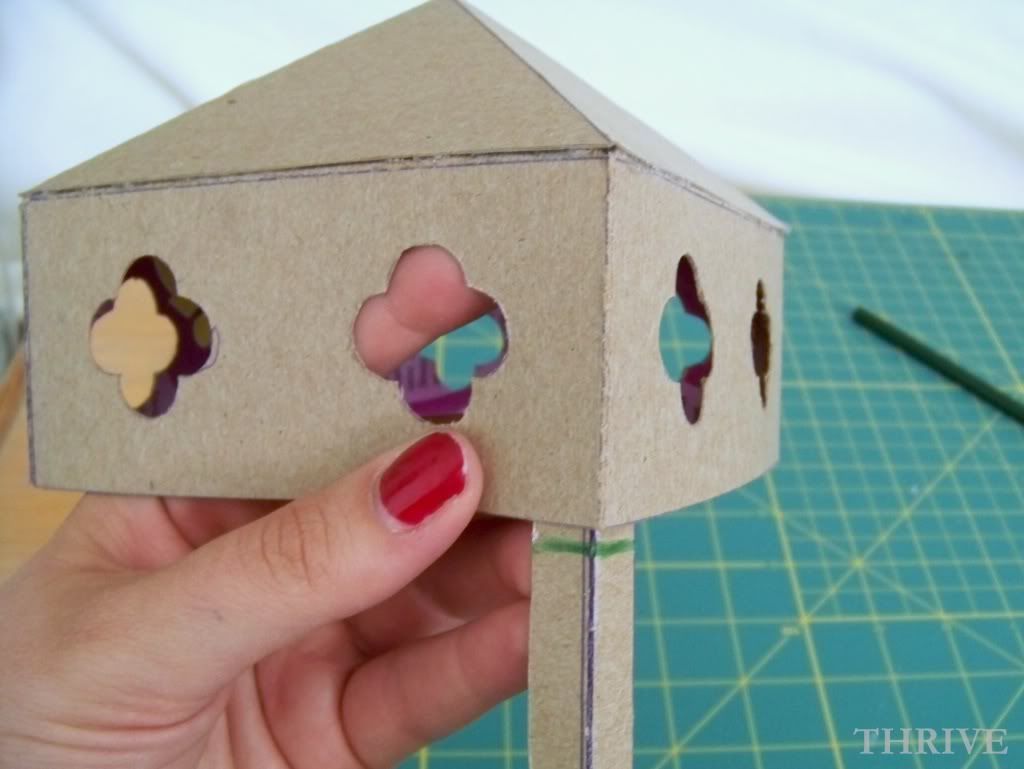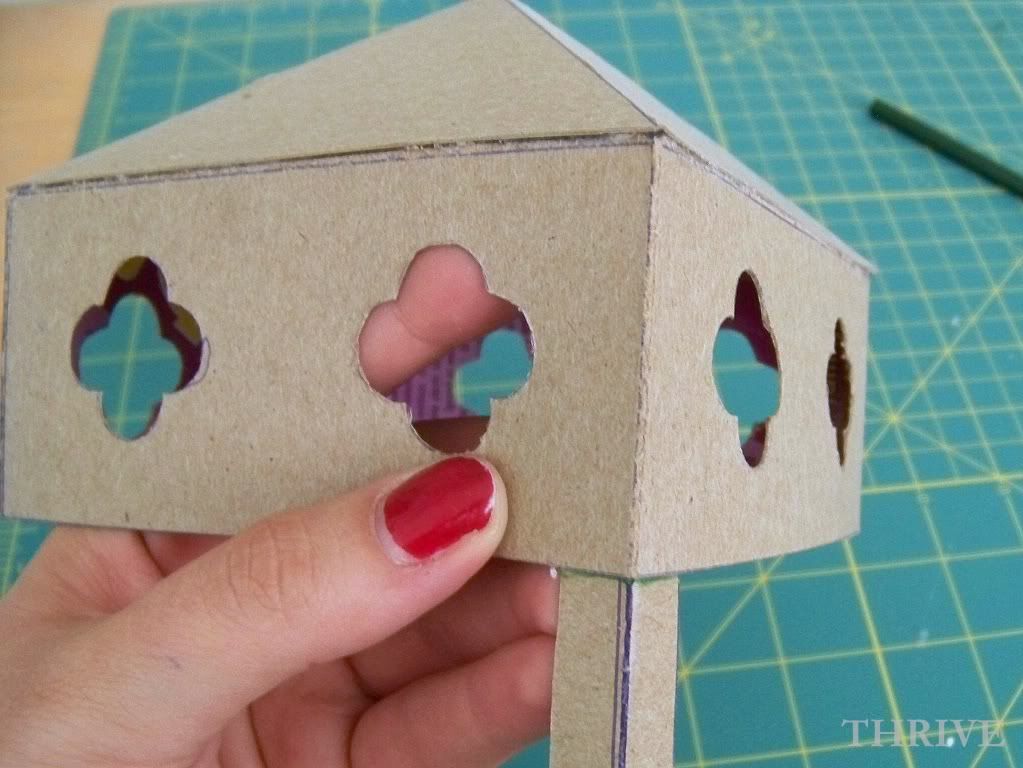 Glue side support pieces to the outside corners of the base.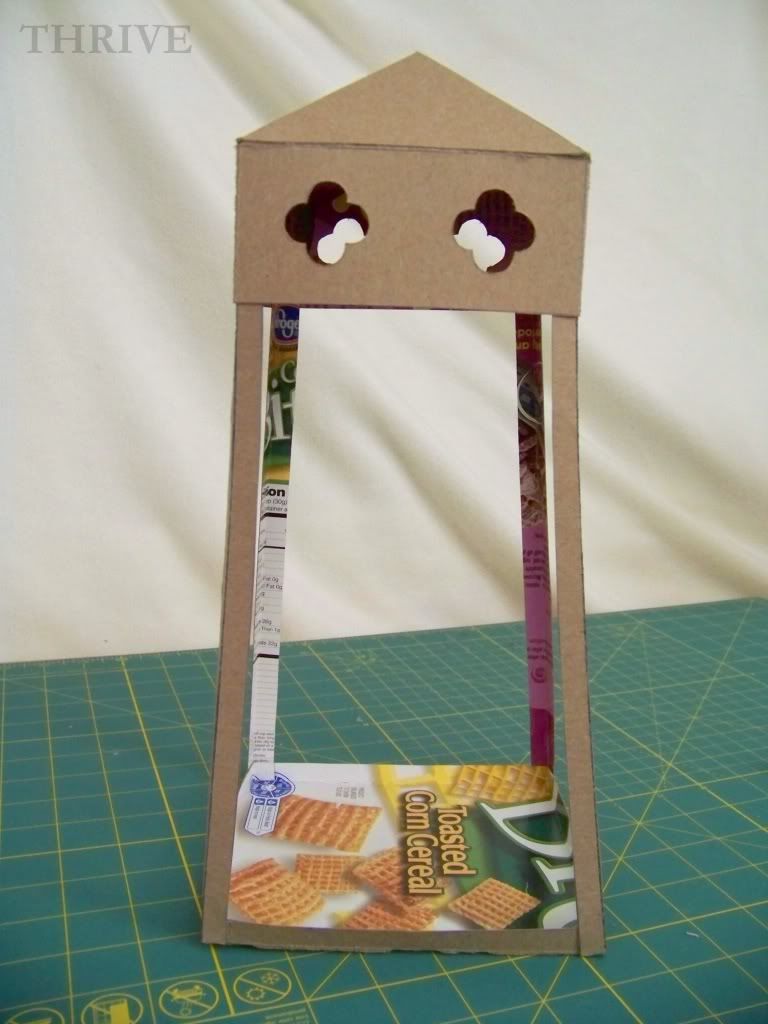 To make the "X" pieces on each side of the lantern, attach the long 1/4" strips with thumb tacks and trim away excess.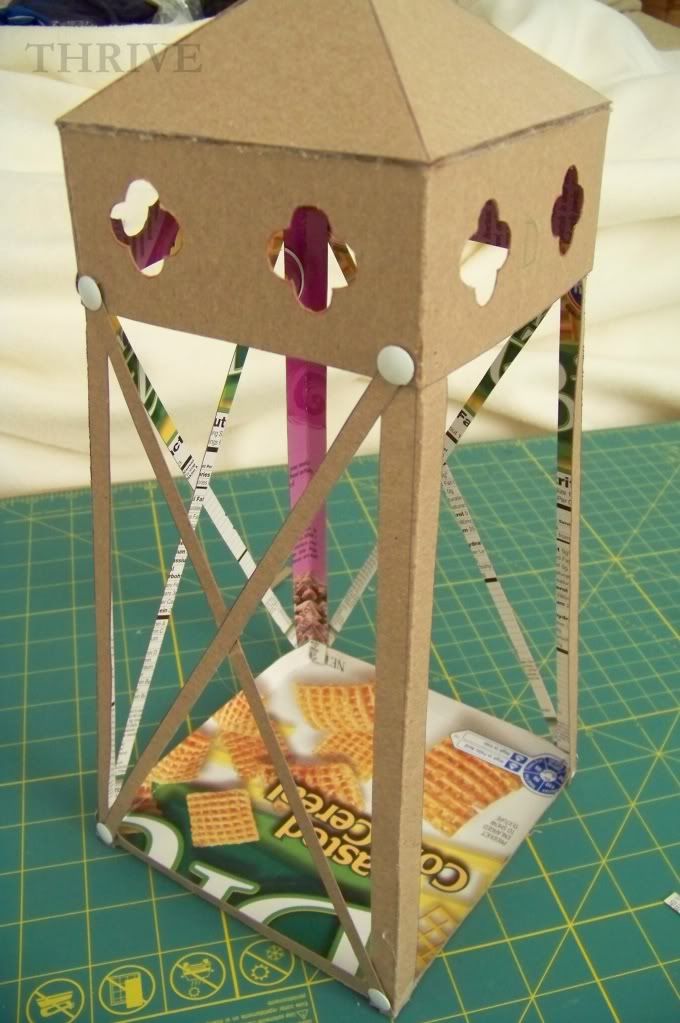 Carefully push through remaining thumb tacks around the quatrefoil piece.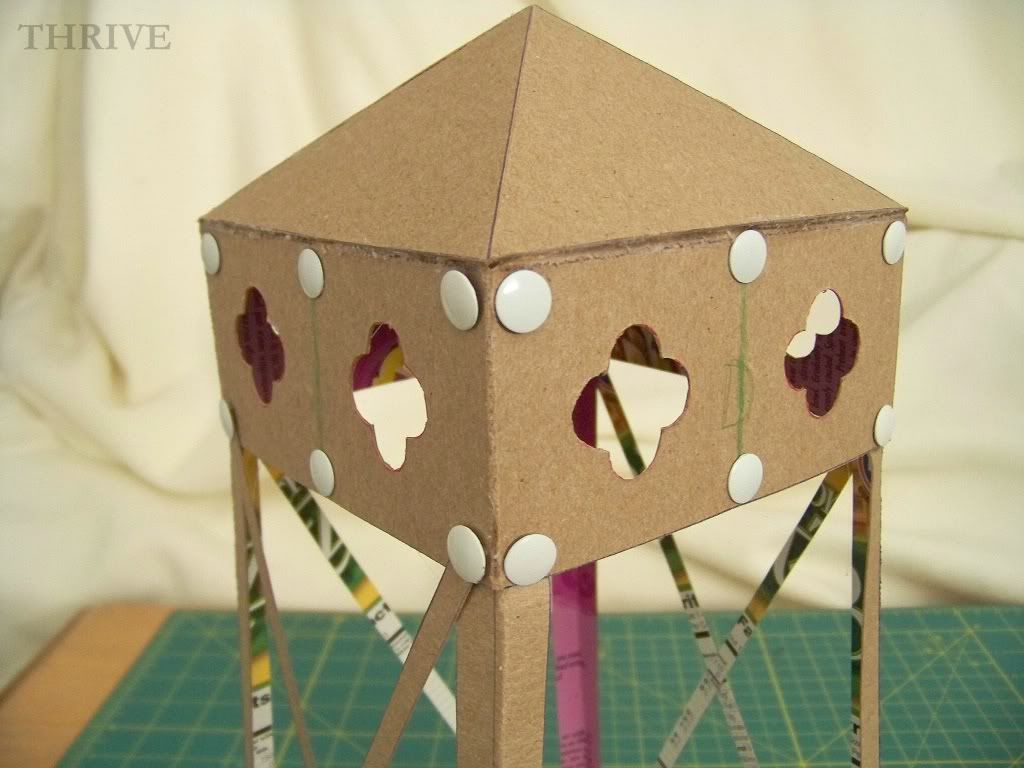 To attach the hanging loop to the roof, make a quick loop out of wire or even left over holiday garland from the dollar store like I did.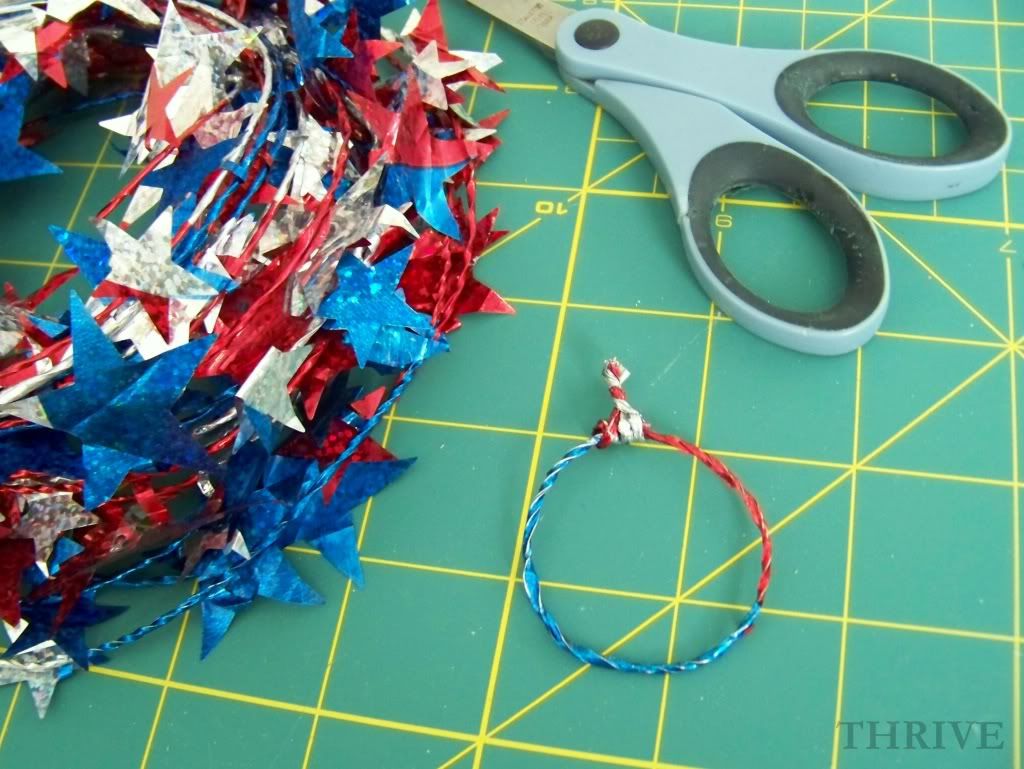 Make a hole in the roof with a craft knife and hot glue the loop in place.
(You could also glue a small bead to the top and thread an old key ring or wire loop through.)
Spray lantern and door piece separately with a couple light coats of black spray paint and let dry.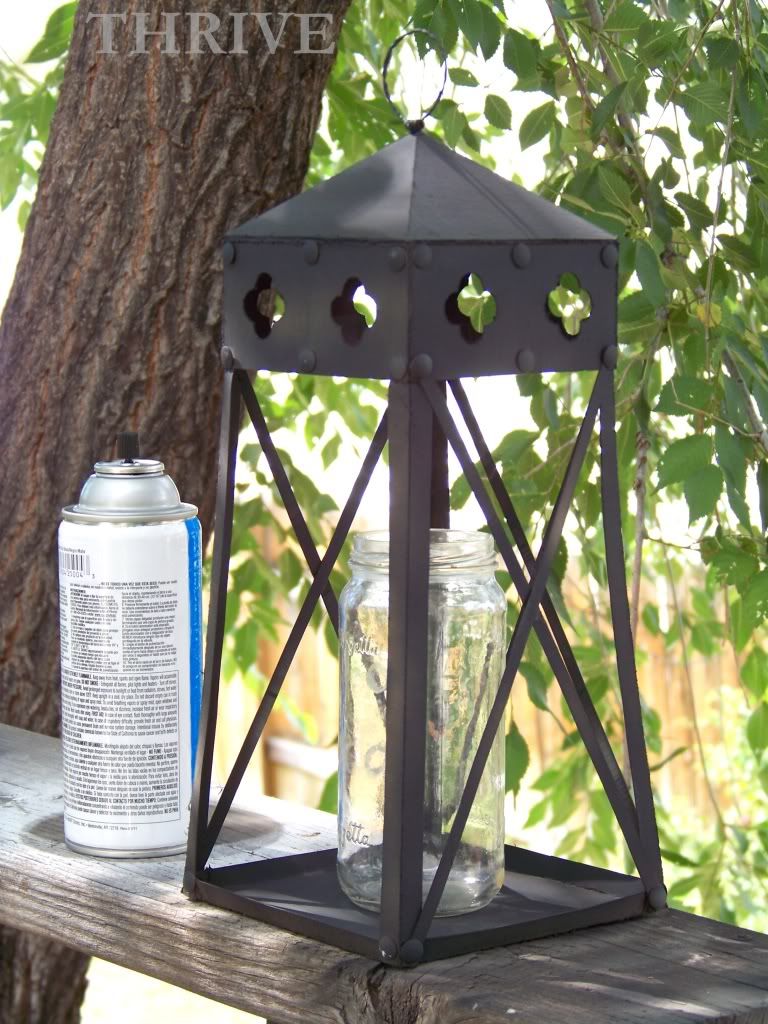 (You'll probably want to put something in the middle of the lantern to keep it from being blown over while it's drying.)
To attach the door, cut two 1/2" x 3/4" pieces of scrap regular paper and glue along the left side.
Line up the door in the lantern opening and hot glue in place, making sure you leave a slight gap between the door and the side.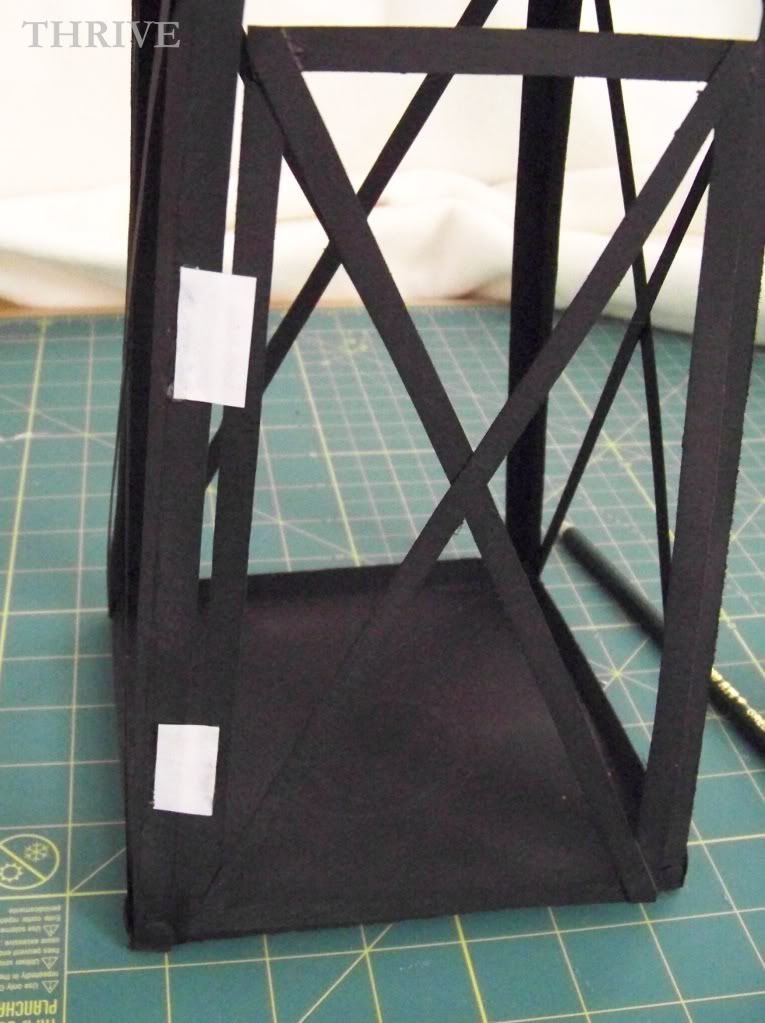 To make a latch to the hold the door in place, glue a small cardboard rectangle on the door, make a small hole in the side support and thread a 1" piece of wire half way through.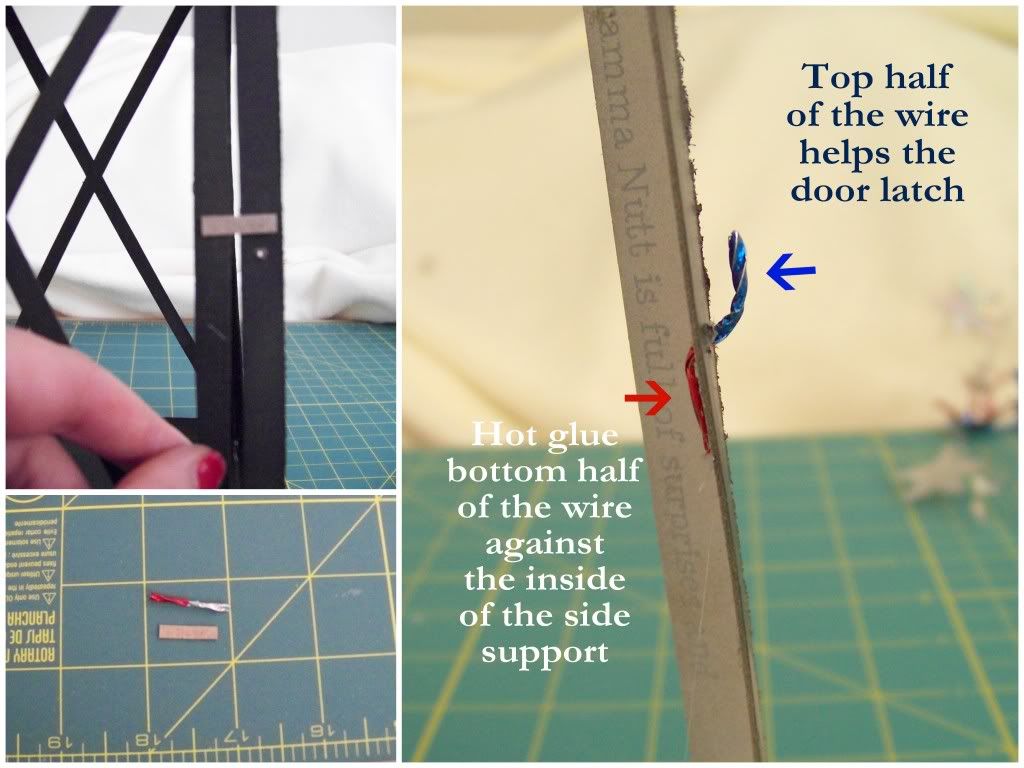 Spray the lantern frame one more time and let dry.
Trace "glass" pieces from white vellum and carefully glue in place.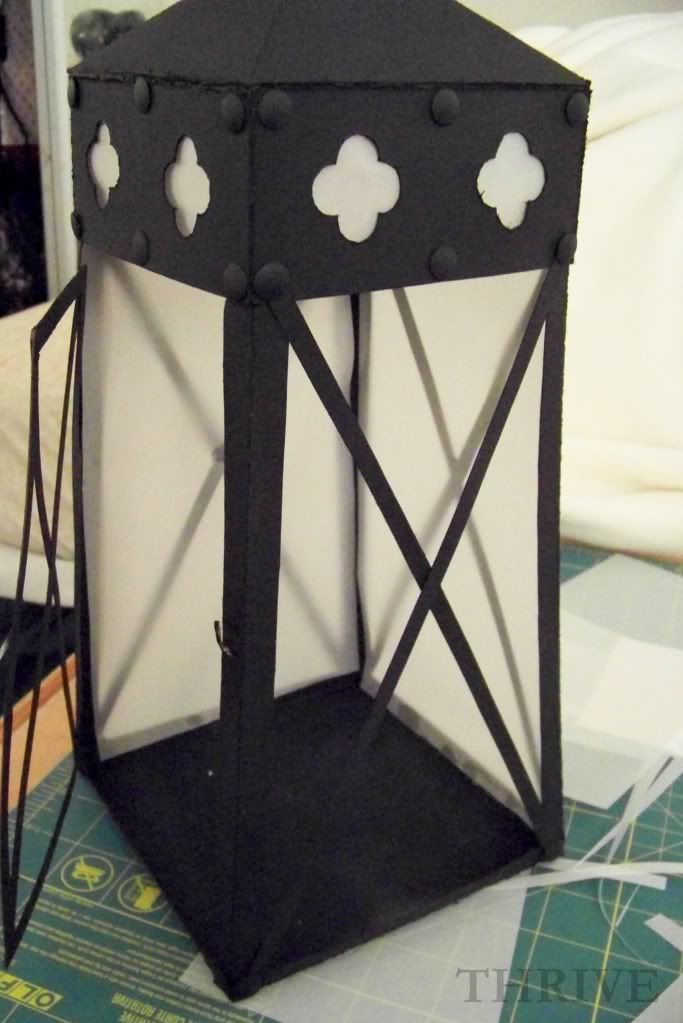 The catalog version of the lanterns left the quatrefoil cut-outs plain, but I chose to add vellum behind them as well.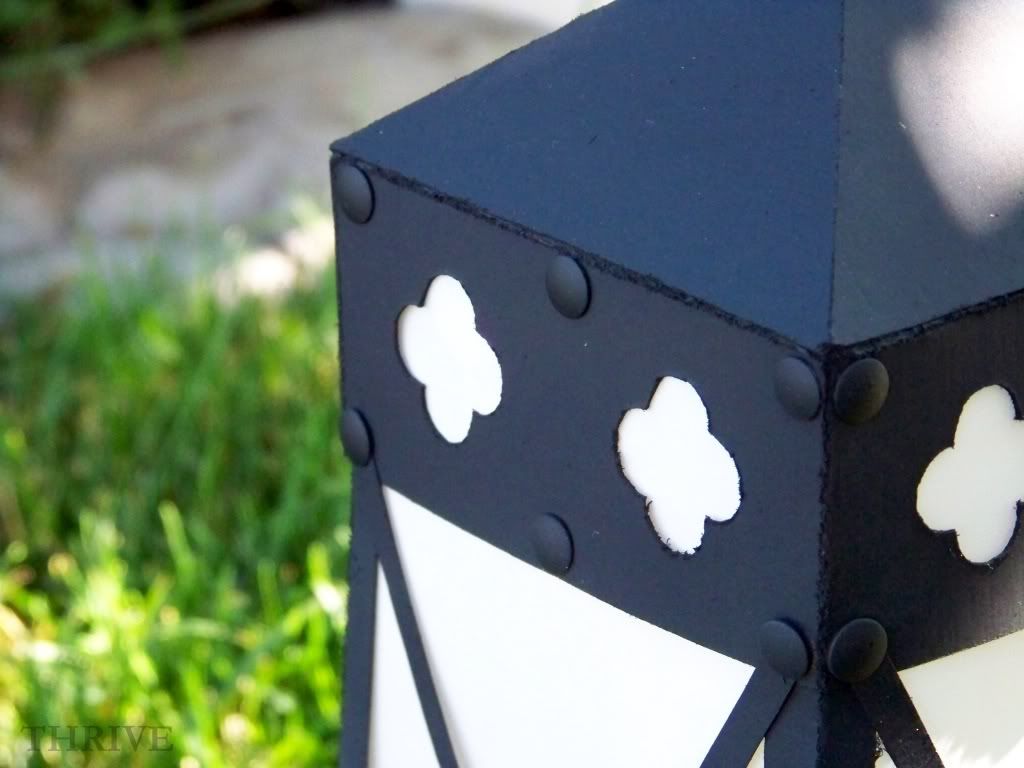 Either way works. Your choice.
To make the pillar candle, wrap a piece of yellow vellum around a narrow glass jar and drop in a battery operated tea light.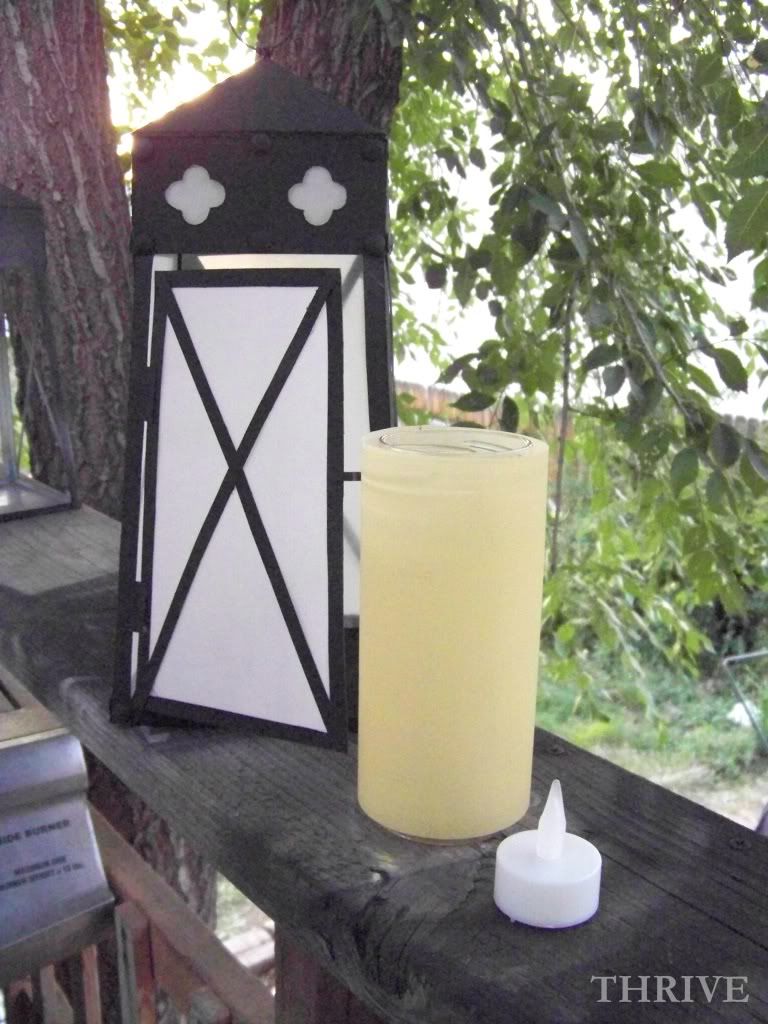 And that's it -- done and done!
Who knew you could get your very own expensive-looking-but-totally-free lantern and a full serving of whole grains out of that cereal box?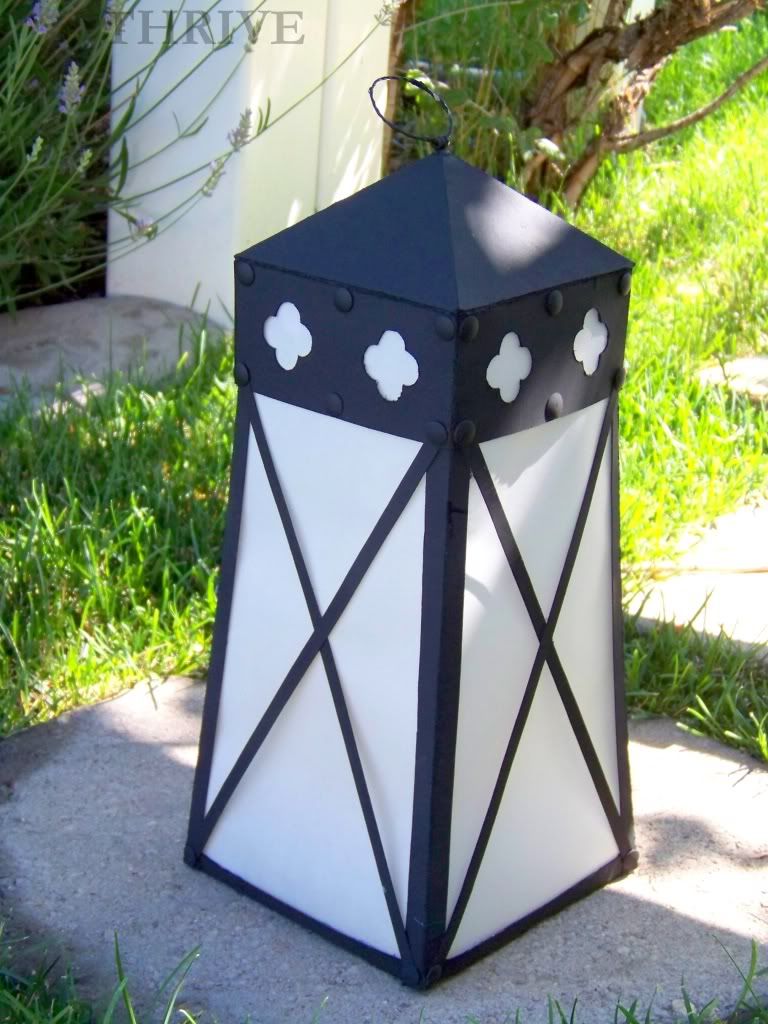 Happy crafting for free everyone!
Featured on:
Linking up to:
Pin It Now!